Better than eXtremeBeats, WORKING WITH POWERAMP and SUPPORTS ANDROID M!
The only one with HTC BOOM SOUND, Sony SFORCE SURROUND 3D and Sony DSEE-HX!
ALSO OPTIMIZED FOR DUAL SPEAKER DEVICES!
NOW WITH AN INCREDIBLE SOUND RESAMPLING! 6144khz 64bit for Headphones and 192khz 24bit for Speakers!!
NOTE
After installing the mod the only apps that you have to see in the drawer are Pon Audio 3 pannel, Viper4Android, and XTREMEMusic APP, The other mods are system files that are activated by default and works In every sound emitted, in all apps, and both in speaker headphones bluetooth etc.
To see if the mod is working or not, You can check the XTREMEMusic APP that analyses all the system files and check if the mod is working!
I wrote it just to clarify you Becouse I saw that a lot of peaple asked me why some features are not showed in apps or settings etc. Now i hope that you can enjoy my mod without problems and doubts
FEATURES OF XTREMEMusic
More clarly sound

More stereophony sound

Clear bass

Better sound frequences yield

Sound Distortions reducer

No conflict with the equalizers!!
Introducing the PureEQ,

a new system-level component that powerfully works on the output audio part of your phone

Updated the Beats extras libraries to the latest one

Updated the xLoud extras libraries to the latest one

New audio parameters in the system/etc up to 3-5-5-3-8

Less battery consumption

Better compatibility with other mods

Beats peqimages updated to solo/mixr headphones

New 320 kbps conversion algorithm

Clear sound

No more track noise

Beats™ Audio by Dr.Dre

Audio Pure™ Control not to damage your hearing

Also compatible with the headphones that don't support audio render of 60kHz

Where possible, arrange for the conversion of the songs (in background) below 256 kbps to 320kbps

During playback of songs / sounds make a soft frequency scaling to reduce noise and highlight the track

It offers more powerful and closed bass

Efficient even with STOCK headphones

Improves a lot the audio call

Enhance the speakers for playing music without headphones in high quality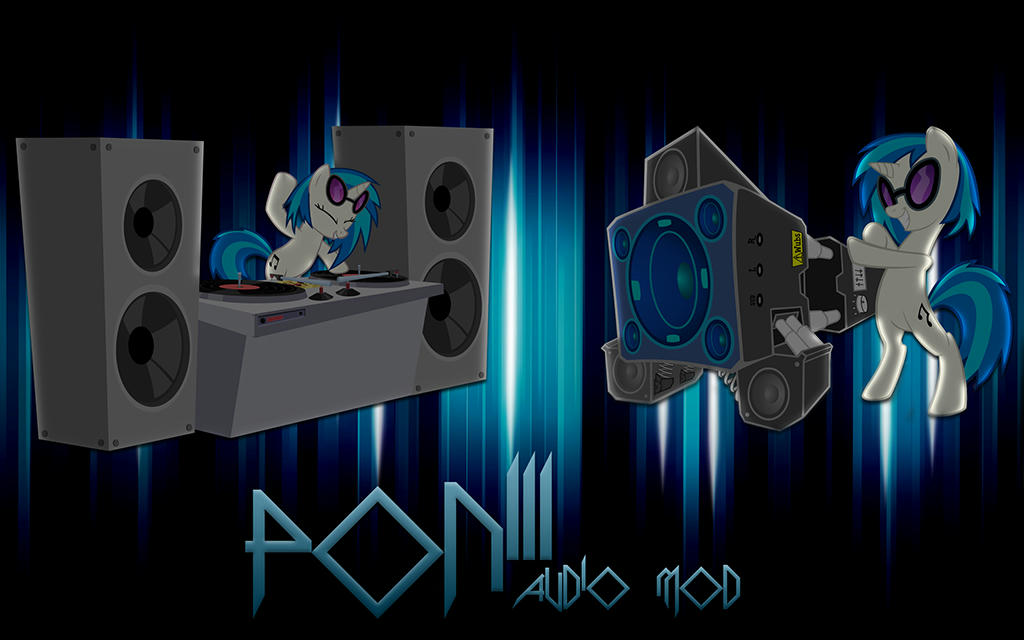 Dolby Digital Plus
Beats Audio Libs
Sony ClearAudio and XLoud libs
SRS Processing
DTS Processing
Viper4Android
Noozxoide EIZO-rewire™ PRO
FX Key Features
★ ViPER-DDC (Now Cuztomizable!) ★
Enjoy near HIFI sound on your headphones. *Not all models supported*
★ Spectrum Extension ★
Make your music sound lossless with enhanced high frequencies.
★ x86 Platform Support ★
Viper4Android supports x86 (Atom/Core i3/i5/i7) platforms.
★ USB/Dock effect Support ★
ViPER4Android supports USB/Dock audio output.
★ Speaker Optimization ★
First effect for speakers. Try it yourself.
★ Channel Pan ★
Controls left/right channel output. Its not very useful unless your headphone is imbalance or faulty one side. It will be a cure for you.
★ Differential Surround / Haas Effect ★
This is an old feature which ViPER520 had removed from FX in early days.
But after many users requesting it, ViPER520 bring it back to FX
★ ViPER Fidelity Control ★
★ ViPER Bass ★
With different bass modes, you can have greater bass experience than before!
★ ViPER Clarity ★
With the latest Clarity mode selection, you can balance up heavy bass with high clarity audio that you can never imagine before!
★ Headphone Surround+ (VHS+) ★
With this VHS+, V4A made its way to achieve great surround technologies for Android.
★ Auditory System Protection (Cure Tech+) ★
★ Convolver ★
When an Impulse Response Sample(IRS) is loaded, V4A will process the sound to show the same characteristics of the loaded sample. Through Convolution, samples with effects such as equalizer, surround, reverberation, tube etc can be loaded.
Download and extract IRS files to /ViPER4Android/Kernel/
Samsung SoundAlive effects!
SoundAlive gives you a wide range of EQ options including 25 sound effects that enrich your listening experience for music, movies, games and even other apps. The effects are enabled by default in this MOD with a perfect balance!
Qualcomm Ported Snapdragon™ HW effects!
Qualcomm HW effects are configured parameters of audio module/feature code running on Qualcomm® Hexagon™ DSP Core contained in Qualcomm® Snapdragon™ processors. The benefit is enhanced precision, sample rate, concurrency, and reduced power consumption while retaining standard Android APIs. Qualcomm Snapdragon and Qualcomm Hexagon are products of Qualcomm Technologies, Inc
Dirac offers superior technology focusing on: - Best possible sound through digital signal processing based on decades of research - Tailored solutions for your product rather than generic sound effect!
Sony Ported Z5 Sound Processing!
ClearAudio+ Has all the Sony enchantments in one!
Clear Phase optimise automatically the clarity of the speaker sound
xLOUD boost the overall speaker sound!
Including the wonderful Sony DSEE-HX!
Latest Huawei DTS Sound Processing
DTS Sound is a comprehensive audio solution for mobile entertainment, delivering a combination of unsurpassed entertainment for audio and video. With DTS Sound, the device can be tuned for peak performance so consumers can enjoy an expanded stereo image and maximum volume from internal speakers and an immersive virtual surround sound experience over headphones. To complete the audio experience, post processing techniques are implemented to restore rich detail lost during the compression process, provide bass enhancement and to deliver maximum and level volume across content.
Expands the sound image in both the horizontal and vertical planes beyond the physical speaker limitations.
Optimized low frequency performance for better bass response.
Improved volume output delivering maximum volumes and consistent volumes across content without creating clipping or distortion..
Really Hearable difference in sound processing: Really better sound Virtualizatrion, Incredible Clearer and Stronger Bass and really clearer Vocalist voice.
Latest SRS Processing v2.3
SRS Labs, Inc. was a Santa Ana, California-based audio technology engineering company that specialized in audio enhancement solutions for wide variety of consumer electronic devices. Originally a part of Hughes Aircraft Company the audio division developed the Sound Retrieval System technology, and in 1993 was separated off to form SRS Labs, Inc. Included SRS Features:
TruVolume
StudioSound HD
TruSurround HD
TruSurround XT
Headphone 360
TruSurround HD4
TruBass
Dialog Clarity
WOW HD
TruMedia
enjoy the power of a Beats Audio fully enhanced by the Team Inferno!!
" FLY on the MUSIC "
Powerful ALSA
Beats audio: with lastest Beats audio engine of 2nd generation!
DTS audio processing
SRS audio: srs wowhd, srs truebass, srs trumemedia,...
Dolby digital plus audio effect from HUAWEI
Harman Kardon
xloud
SONY audio: clearaudio+, clearphase, surround sound...
SFORCE SURROUND 3D from sony phone
Louder output in headphones and speaker
Bass enchantment
Chrispier,much clearer sound
Not really much need for use dsp manager,althrough it cant be no harm in that
Dolby ATMOS! (Installable as an OPTIONAL ADD-ON)
Since i removed it a lot of peaple asking me to re-add it so... Here is! Enjoy the Power of the latest dolby certified sound tecnology!
with a lot of mods made for us
Dolby Atmos creates an amazing mobile headphone experience with breathtaking, moving audio—sound that flows all around you.
Surround Virtualizer creates a surround sound experience through headphones or built-in speakers.
Dialogue Enhancer ensures that every word is heard.
Volume Leveler maintains constant volume across all content and applications.
Intelligent Equalizer dynamically adjusts the audio to achieve the tone you want.
Dolby Digital Pass-Through lets you connect your device directly to a home theater for a full surround sound experience.
Lenovo's MaxxAudio (Installable as an OPTIONAL ADD-ON)
All the lenovo engigneers music technology experience, can be found on the Lenovo's MaxxAudio! ported for us
MaxxBass can extremely boost your bass without any distortion and make your bass very Crystalline!
MaxxTreblle Can Boost your medium ang high frequences yeld without any distortion!
MaxxVolume enchance your volume To make your music even better!
SUPER EXCLUSIVE FEATURES
INCREDIBLE RESAMPLING!
Forced 6144khz 64bit for headphones and 192khz 24bit for speakers!!
Htc One M9 ported Hrman Kardon audio!
Alsa libs ported from Awesome beats give faster and better audio processing!
I AM NOT RESPONSIBLE OF ANY HAPPENS ON YOUR DEVICE. FLASH THIS ZIP AT YOUR RISK
AND ALSO THE MOD CAN CAUSE PROBLEMS WITH ANY SAMSUNG DEVICE RUNNING STOCK ROM OR STOCK-BASED ROM
(If you flash this zip on a Samsung touching Device/Rom you can notice system instability and crashes or bootloops )
THE MOD ISN'T TESTED ON EVERY ANDROID DEVICE/ROM (OBVIOUSLY) SO EXPECIALLY WITH THE CYANOGEN MOD ROMS YOU COULD HAVE PROBLEMS OR BUGS SO PLEASE MAKE A NANDROID BAKUP
TO REMOVE THE MOD YOU CAN FLASH MY NEW MOD REMOVER!
FOR A CLEAN UNINSTALL YOU SHOULD REFLASH YOUR ROM
WHAT YOU NEED
RECOVERY (ANY)
ROOT
ON LOLLIPOP YOU MUST HAVE THE SELinux SET TO PERMISSIVE! To change the SELinux mode you can use THIS APPP
HOW TO INSTALL
Download the zip of the MOD and put in on your sd-card
Reboot your device in recovery
Flash the MOD
Flash any ADD-ON that you want (optional)
DONE!
HOW TO INSTALL XTREMEMusic ON XPERIA STOCK ROMS!
Download latest XTREMEMusic For Xperia
Flash the Zip
Wipe Cache/dalvik-cache
Reboot
Enjoy!!
HOW TO UNINSTALL WITH THE NEW REMOVER!
DOWNLOAD THE REOMOVER ZIP
PUT IT ON YOUR SD CARD
FLASH THE ZIP
DOWNLOAD LINKS FOR ANDROID LOLLIPOP 5.x.x/ANDROID 6.x MARSHMALLOW
DOWNLOAD LINK
XTREMEMusic
FOR ANDROID 5.x LOLLIPOP/ANDROID 6.x MARSHMALLOW V6.0
( Now compatible with all xperias also!)
DOWNLOAD LINK FOR ALL NON-LOLLIPOP ROMS
DOWNLOAD LINK
XTREMEMusic
ALL ANDORID VERSIONS/ROMS v6.0
DOWNLOAD LINK FOR XTREMEMusic REMOVER
CHANGELOG STABLE VERSIONS
XTREMEMusic™ v6.0
- New XTREMEMUsic AudioFX! With XTREMEBass XTREMETrebble and XTREMEEqualizer! Brings you ibcredible Punchy Bass and very beatifull UI with in-built Auto Audio Output optimization For The Music Device that you are using!
- AM3D Zirene Sound included!
- Included Now the PD 21.0 Audio_effect.conf! Brings you clarity and very beatiful Bass! And also Fixed SoundEnahncement Breaking on Sony ROMS.For this i must Say Thank you to my Friend PDesire for his Hardwork
- Cleaned SoundMod! cleaned both config files and also removed unnecessary files
- Updated Xperia Z5 Sound Libs With Z5 Premium One.
- New Dynamic BassBoost Libs.
- Updated asound.conf with latest Optimization for a fully FLOAT64 audio Playback!
- New Audio Codec Mod! High Resampling and great quality!
- Dolby ATMOS Libs included!
- MaxxAudio3 Libs included Too!
XTREMEMusic™ v5.3.1
- Ears bleeding, speaker destryong , super heavy Bass Are back!!!
As i know that you missed up a "little bit of bass" from these versions and i agree! So guys here is back!! Enjoy the Best Bass ever with this new version of XTREMEMusic!
- Removed a bit of sound Compression! now enjoy all yor music at the maximum clarity possible!
- Added a bit of 3D sound to feel like you are in the singer recording studio!
- Fixed DTS Bugs Now is perfectly working!
XTREMEMusic™ v5.3
- Increased Overall Sound Quality a lot!! using now, samaplerate_best value to have always the best audio processing possible!
- Ported Latest Huawei SRS Processing v2.3! Now Combined with HTC SRS!
Gives you increadible bass and a very good sound virtualization!
- Ported Huawei DTS Processing!
Including Haeavy Bass And really enhanced Guitars sound stage, so it's perfect for rock listeners! ( Like me )
- Ported also Latest Huawei audio processing!
Including Very better vocalist sound! ( Dialogue ehancer does his work very well), Very Better Bass and Sound compression! and also ears Breaking guitar Sound! Becouse of the enhanced guitar sound range!
- Fixed ALSA Libraries that now are working perfectly with all devices
XTREMEMusic™ v5.0.4
- New ALSA Audio Processing!
I added some drivers that arre releated to the Advanced Linux Sound Architecture (ALSA) Audio, a new way to process audio that changes the audio configuration of the linux Kernel to make audio better, and give a faster processing!
- Improved Dirac HD Audio
- Added Claritity and Details to the music! enjoy now every instrument like never before!
- Clearer Bass also!
XTREMEMusic™ v5.0
- New Sony Xperia Z5 Ported Sound processing! Gives you one of the best Audio Experience ever made by a veteran audio expert: Sony!
- Increased Sound Clarity a Lot! Hear now every beat of your favourite music!
- Increased Wide sound stage to let you never loose a beat of your sound!
- New Sound Reverberium all Powered by Qualcomm HW effects to hear a 3D sound like you are in the studio with the singer!
- Cleaned SoundMod! cleaned both config files and also removed unnecessary files
- Less Battery usage! hear now your music for all the time that you want without going to the charger!
- Xperia Z5 Sound Libs!
- Xperia Z5 DSEE-HX and Hi-Res Audio!
- New Qualcomm HW Effects! Now updated to latest version for a greater Audio Experience!
- Clear bass and enhanced Vocalist voice!
XTREMEMusic™ v4.4.4_r2
- Boosted the bass! More powerfull, clear, and not overlapping other frequencies
- Increased also the middle-range frequencies
- Decreased a bit the trebble to make a better audio balance
- More detailed music to hear what you've never heard!
- Now the sound is also more addictive for a perfect sound experiance that isolate you from the outside!
XTREMEMusic™ V4.4.4
- New sound resapling!!! 64 bit 6144Khz with heaphones!
- Really better Qualcomm HW effects
- Better Dirac HD
- New Samsung Sound Alive effects!! Including Sound 3D Sound booster, Bass Booster etc.
- New Spectrum extension from latest RHR-K!
- Better resampling files with new resampling libs!
- New asound.conf fully tweaked!
- New asound.state, a file that enables asound.conf not only in playback but ever!!!
- New Asound Files for an even better playback with less battery usage
- Improved android 6.0 Marshmallow Compatibility
- Fixed some Viper4android issues
- Fixed some audio effects bugs